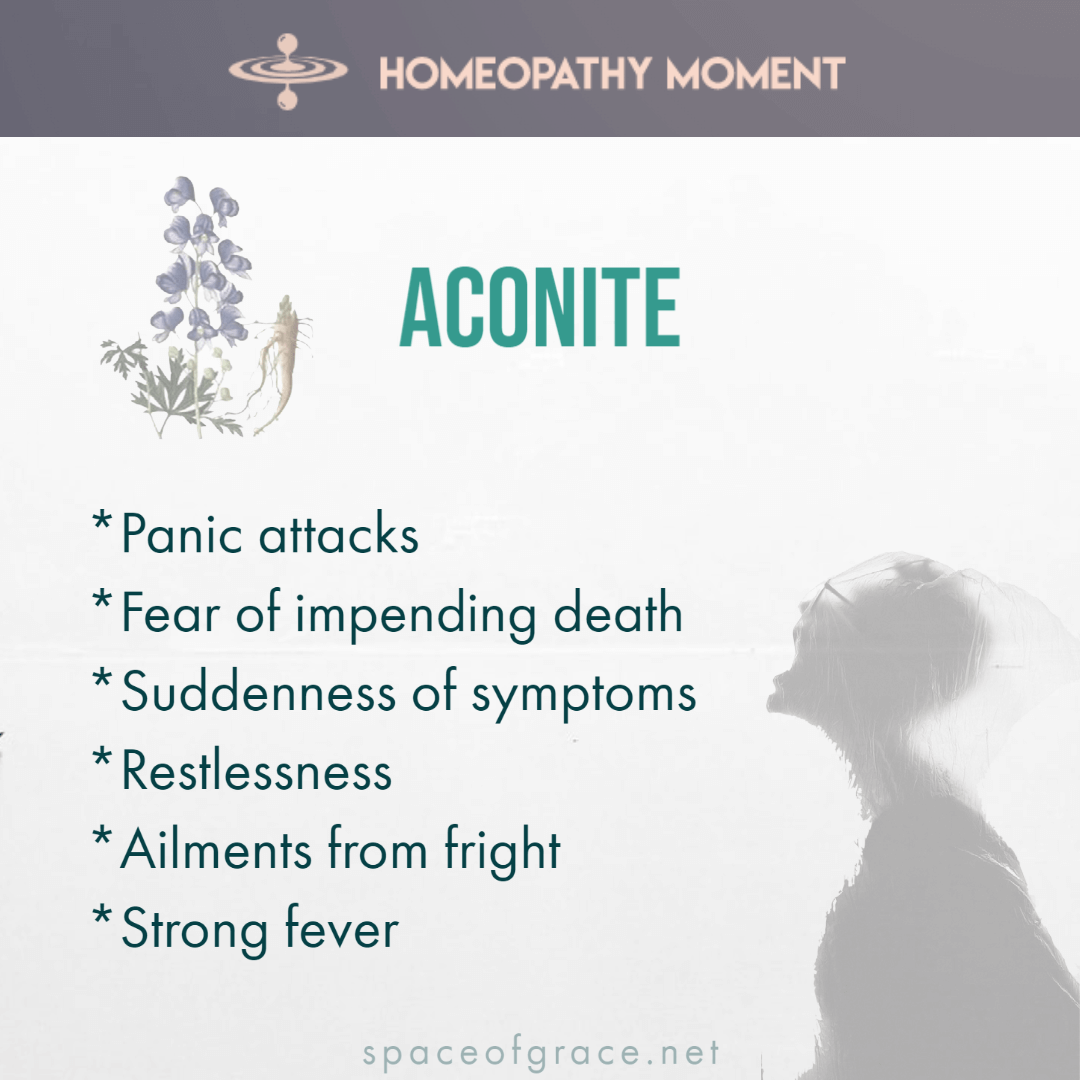 This is another interesting remedy which is growing in popularity these days, and not without a cause, because this world is becoming more and more unpredictable, we are being shaken by every possible calamity from within and without, panic all over. And there being no end in sight it's probably a good idea to equip ourselves with every possible tool we can find to assist ourselves or others when that time calls. Thus I invite you for a moment to make acquaintance with this useful remedy made from a highly toxic plant.
Aconite sounds a bit like dynamite. It's handy to make this association because Aconite has this explosive nature where the symptoms come suddenly and with great force. Whether it's an inner experience like a panic attack without any apparent reason or some outside event that has shaken one deeply, or even waking up after an intense nightmare there is this a great unsettling sensation that remains. It causes great anxiety and fear, some people going as far as even predicting their time or situation of death while being in this state of fright.
In Greece, for example, they used this remedy after an earthquake and it was handed out freely to all the people in order to deal with the aftereffects of such a stressful event to calm down the inner storms.
There are of course many more indications for the use of this remedy, just like most other remedies the total number of possible symptoms reach multiple thousands but also like each remedy there are some key points that can easily be remembered and that was Aconite.